Scroll down to view past Neighbourhood Action Grants created by residents in the Preston Heights neighbourhood.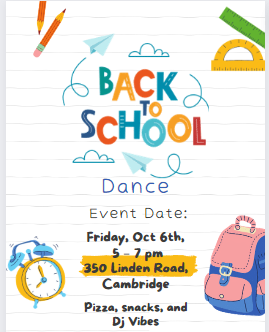 Sign up for our upcoming neighbourhood action grant Back to School Dance for kids in grades 4 to 8. Spots are limited. Sing up below
Clothing Swap & School Donation Drive
Join us for an upcoming Neighbourhood Action Grant event planned by two Preston Youth on August 17th from 5 -7pm at 350 Linden Drive.
They are still collecting clothing swap and school drive donations. See more information below: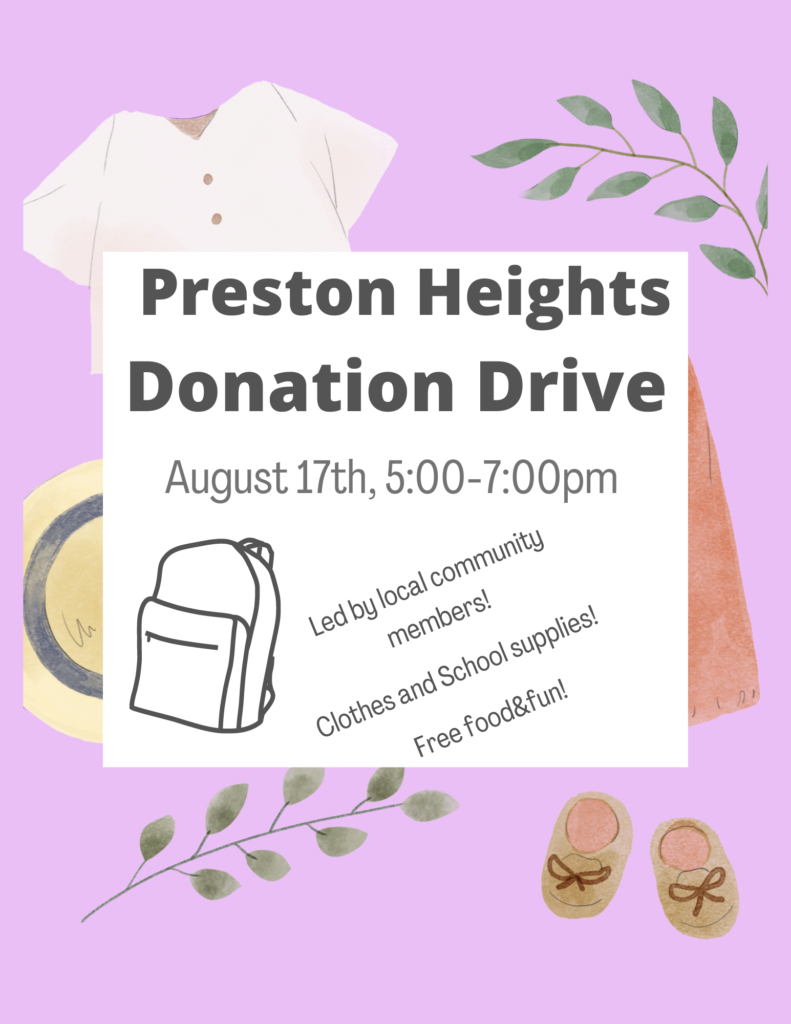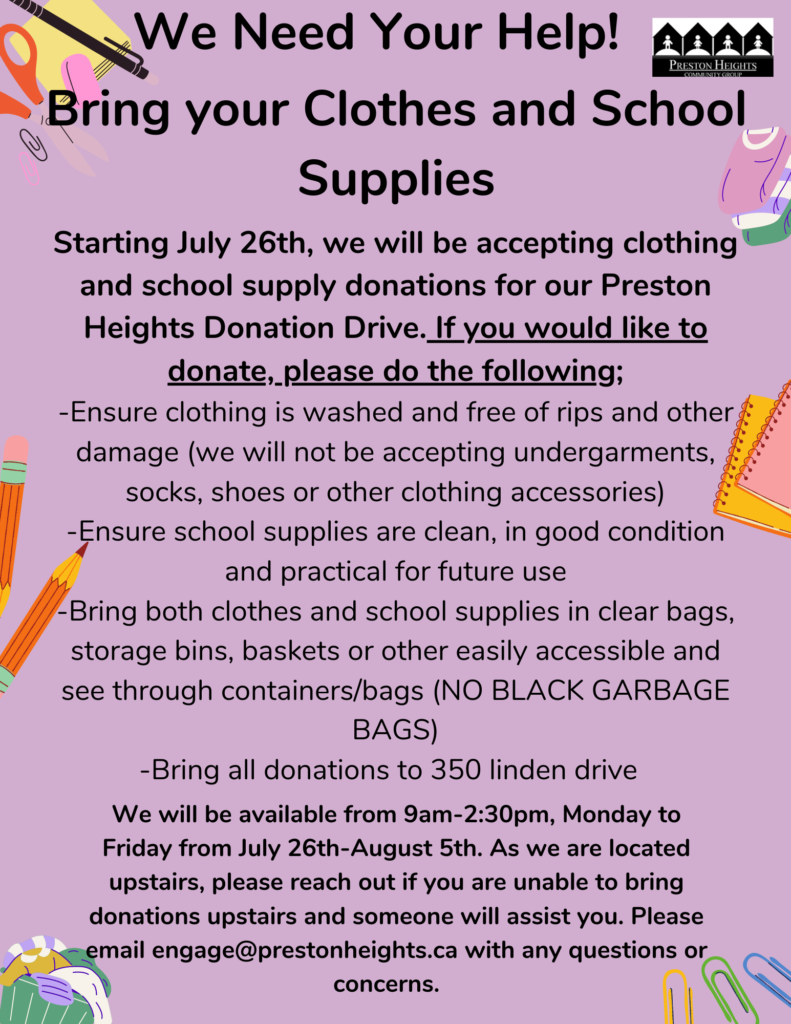 The Preston Little Free Garden
The Preston Heights Little Free Garden is a NAG project created by a local resident. They created a free community garden on her front lawn for her neighbours to enjoy together. They used NAG funding from the Lyle S. Hallman foundation to help purchase and set up the garden. Neighbours can help in the growing and maintenance of the garden and enjoy its harvest – for free!
A Community Effort and Space
The garden provides free fresh produce for all and any neighbours that walk by it. But it has also become a wonderful spot for community connection – a space where neighbours can meet each other and build a sense of community and belonging.

Adults in Motion Cambridge painted the garden bird feeder. The Agent Gordon Team kindly donated tomato cages. The Preston Lawn Bowling Club kindly donated the bench. Nearby neighbours painted it together.
Follow the Little Free Garden
You can follow the latest updates on the Little Free Garden on social media:
www.facebook.com/prestonlittlefreegarden
http://www.instagram.com/prestonlittlefreegarden
You can find out more about other Little Free Garden Projects below:
http://www.littlefreegarden.com/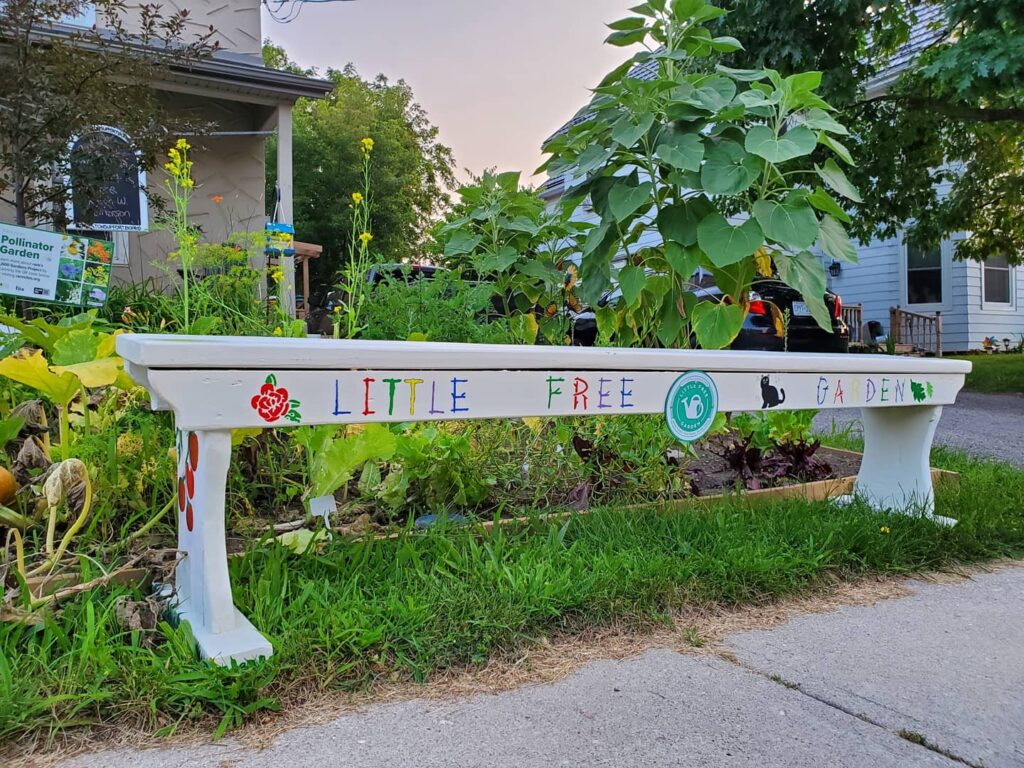 The Little Free Garden bench kindly donated by the Preston Lawn Bowling Club. It was painted by neighbours.