Current Updates
Find past community updates to the right and current updates below.
---
Our Annual General Meeting is October 2nd at 6:30pm. Click below to RSVP.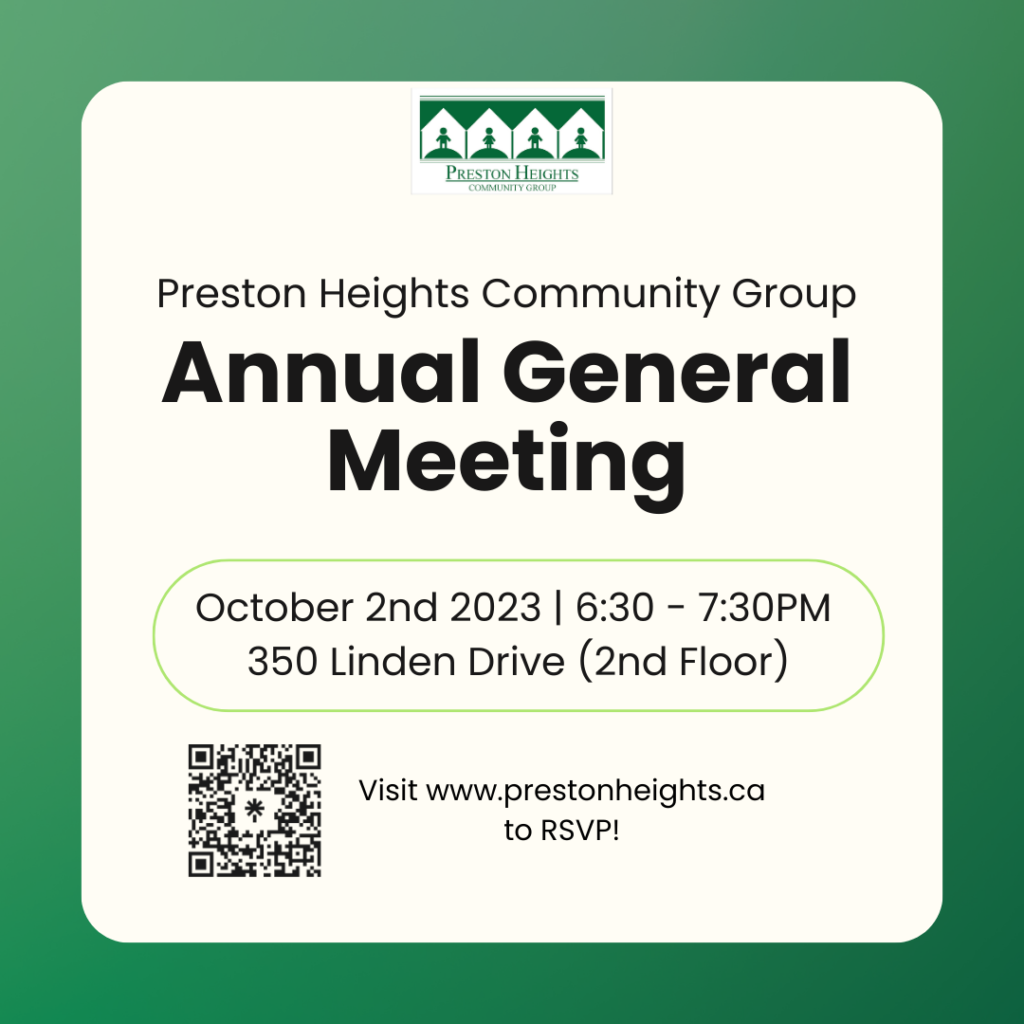 Summer camp starts on July 3rd! Visit our summer camp page here.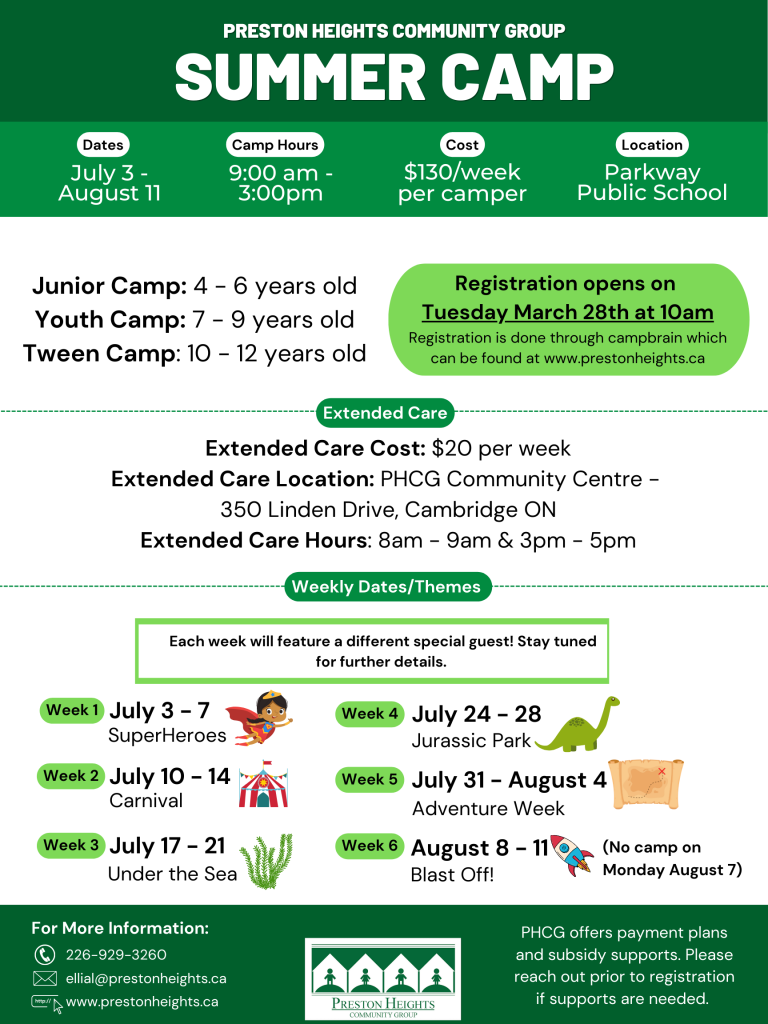 ---
FREE Drop-In Yoga for Adults starts this July! Contact Chai at 519-572-9358 ext.113 or email cmaybhate@cambridgefoodbank.org for more details.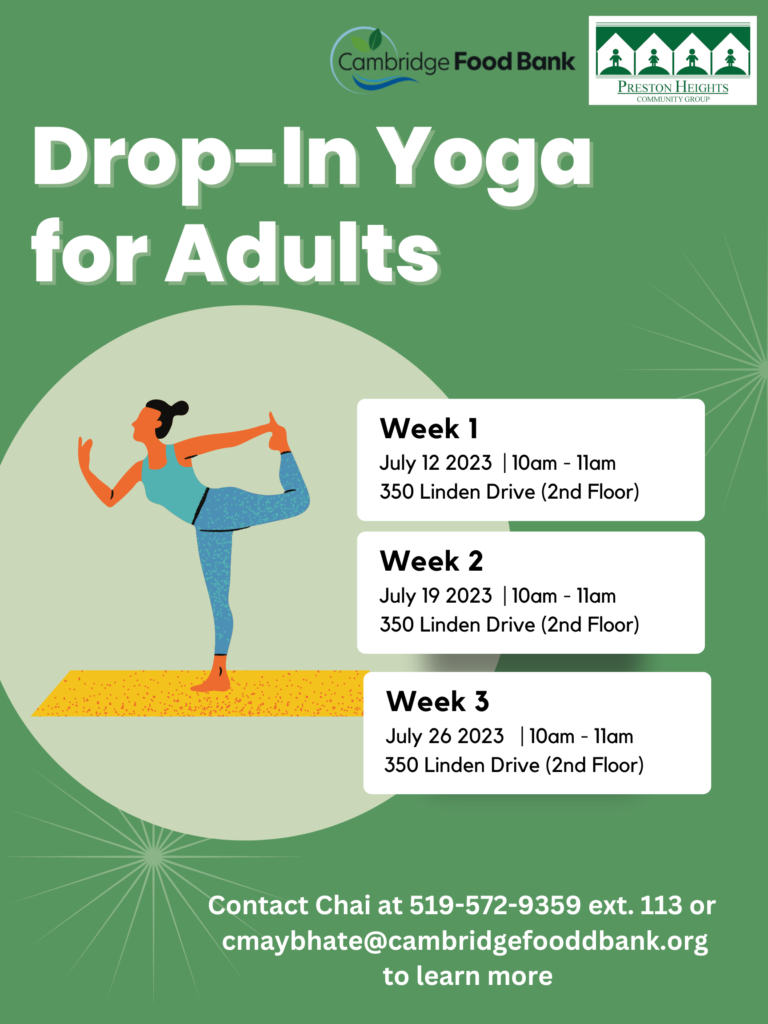 ---
Summer drop-in programs start the week of July 3rd! Click here for more details.
---
We are excited to share our Strategic Action Plan! You can download it below:
2023 Updates
2022 Updates

Read our fall newsletter below:

Download our Spring newsletter with updates below:

https://prestonheights.ca/wp-content/uploads/Spring-Newsletter.pdf

Download our Winter newsletter below:

https://prestonheights.ca/wp-content/uploads/PHCG-Feb-2022-Newsletter.pdf
2021 Updates
Preston Heights Community Group begins new youth 'City to City' program – CambridgeToday.ca