Current Updates
Find past community updates to the right and current updates below.
Free drop-in tutoring is available onsite for high school students every Monday from 4 to 6pm. Click here to find out more.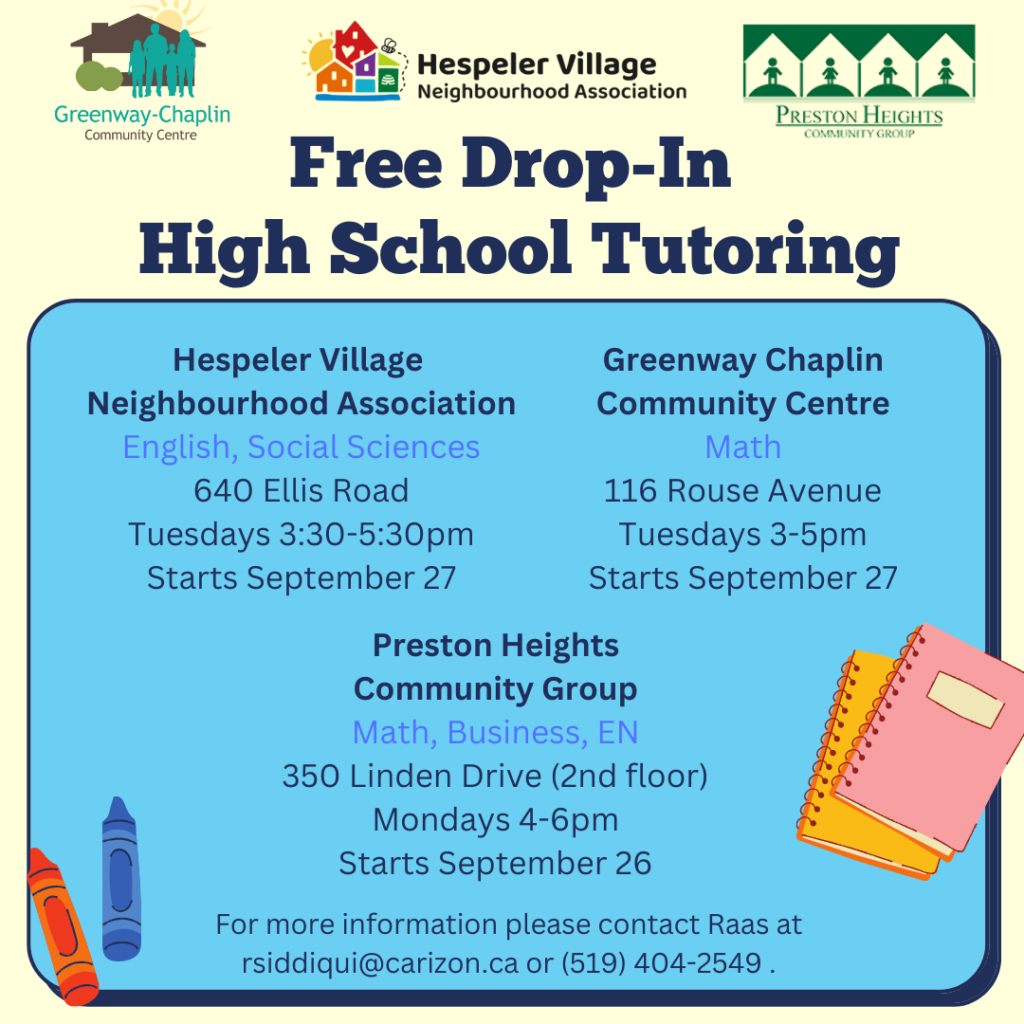 We are hosting a free pumpkin carving event on October 26th! To register for the event click here.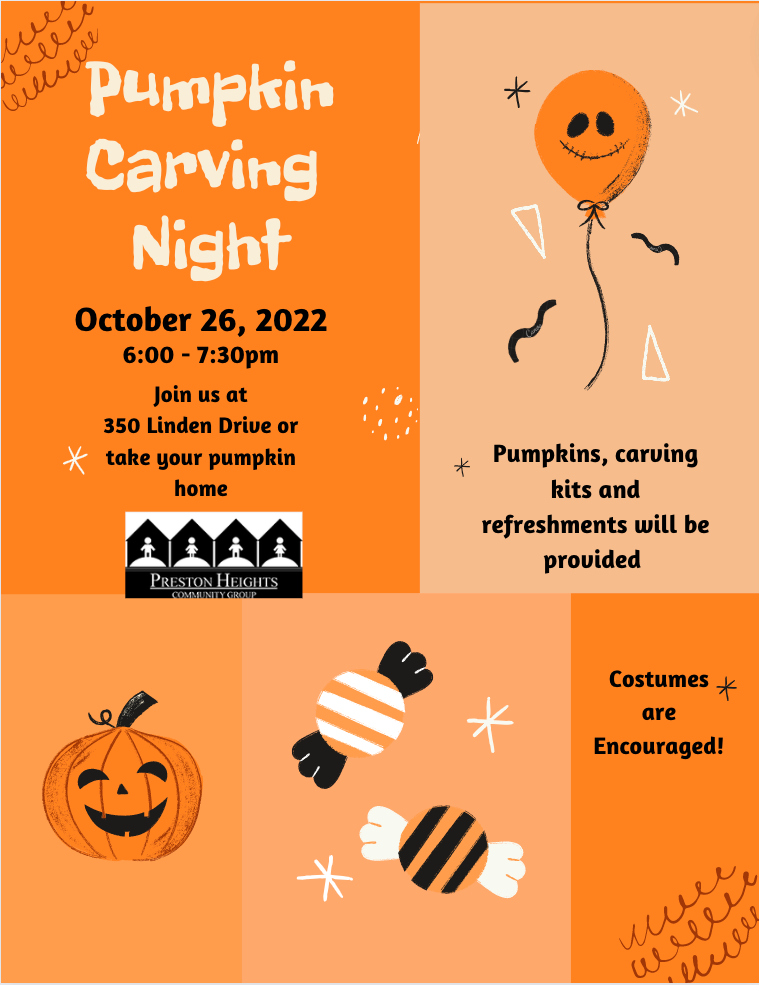 See our fall program schedule below! For more information visit our fall program page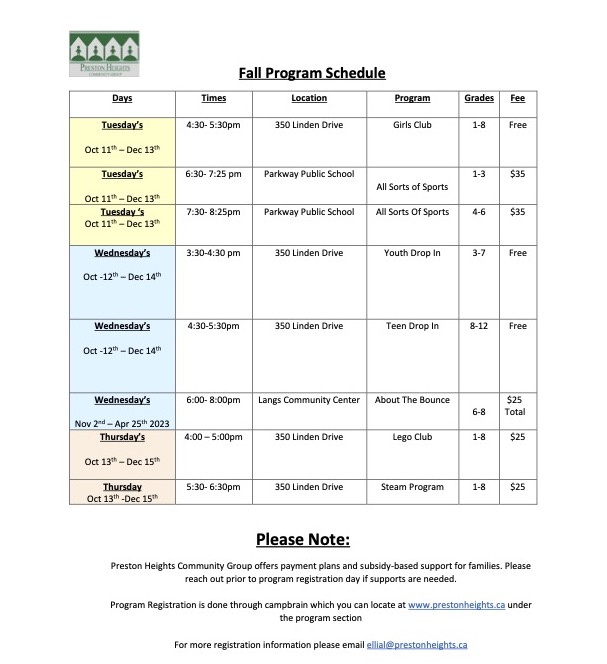 We are excited to share our Strategic Action Plan! You can download it below:
Download our Spring newsletter with updates below:
February 2022 Updates

Read our February newsletter below:
November/December 2021 Updates
September/October 2021 Updates
May 2021 Updates

May 18th 2021 Preston Heights Community Group Summer Update

Please be advised that Preston Heights Community Group will be offering programing Monday- Friday this summer from 11:00 am – 12:00 pm. Those programs will be both the Active Parks Program as well as our new STEM programming. For details on how to register please email justinw@prestonheights.ca
April 2021 Updates

April 15th 2021 Preston Heights Community Group Summer Update

Hello Families,

We are excited to announce our summer schedule for 2021. For more details please email Justin West at justinw@prestonheights.ca

April 5th 2021 Preston Heights Community Group Summer Update

Hello Families,
I hope you are doing well and keeping safe during what we know is a difficult time. I just wanted to touch base with everyone to provide a couple of updates.

1) We have made the difficult decision that we will not be doing summer camp this year. This is a decision based on many factors but please know it is our goal to return to our traditional camp schedule in 2022. We are disappointed about this decision but please read below to hear about some alternative we are looking to offer.

2) Please know we are working on creating a safe outdoor registered drop in that we hope will run three times a week for an hour each session in Preston Heights. This will be something that is free of charge and we will be announcing what this looks like in the coming weeks so please stay tuned.

3) Our team is also working on creating a summer box for kids to be able to connect with fellow peers. At this point we are working in hopes to be able to provide these for free. Please note there will be a limited supply of these provided. If this is something that would be of interest for your family, please email Justin West at justinw@prestonheights.ca. The limit would be two per family.

We understand the challenging time this has been for everyone and look forward to being able to reconnect in the coming months. If you have any questions or concerns, please feel free to email me.

Sincerely,
The Preston Heights Community Group Team
Phone: 226-988-6016