Our Mission
The Preston Heights Community Group is a not for profit organization that supports positive development in our community.
Our Neighbourhood
Preston Heights Community Group has been present in the Preston Heights Neighbourhood since 1987. We work with community members living in the Preston neighbourhood of Cambridge, ON.
You can view our neighbourhood boundaries on the City of Cambridge's neighbourhood map: Cambridge Neighbourhoods
Our Method
We follow a community development model. This means we believe each community is unique and has value. Each community has strengths and assets – strengths and assets the community can use to direct its growth and respond to its needs.

We use recreation as our vehicle towards supporting our community development model. We partner with residents, businesses, agencies and community organizations within the neighbourhood of Preston Heights to help empower community leadership, capacity and connection. 
Through partnerships and citizen involvement we provide programs and services to families, children, teens and adults. To volunteer, access programming or connect with us about your idea for Preston Heights email sandra@silverheightsneighbourhood.com
Want to learn more? Read through our 2022 strategic action plan below.
Cambridge Neighbourhood Organizations
We are one of many community organizations in Cambridge, Ontario. The Cambridge Neighbourhood Organization (CNO) is a collaboration between 8 neighbourhood organizations working together. You can learn more about the CNO here.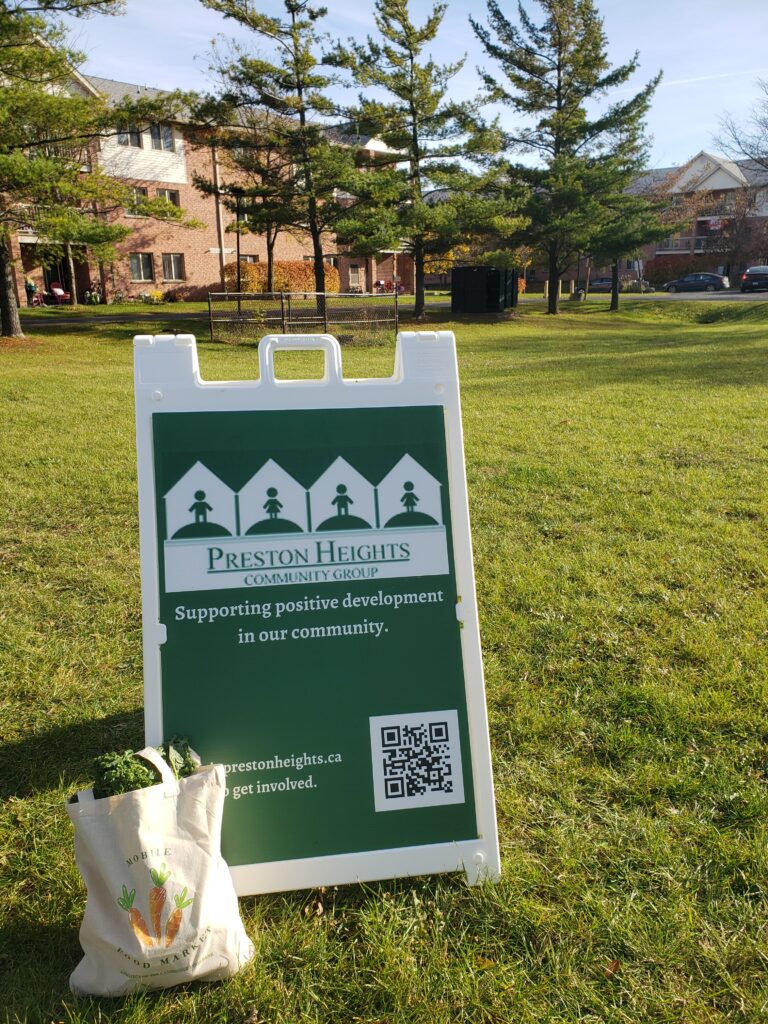 Program Locations
We collaborate with businesses, agencies, groups and residents to run programming and events in several spaces across Preston.
During the week our office is located upstairs at 350 Linden Drive, Cambridge, ON N3H 5N7.