You're invited to Neighbourhood Night 2022!
Join us for games, prize draws, and catering from Lucky's Gourmet Food and the change to connect with community partners.

June 10th 5-7pm at 350 Linden Drive

This is a FREE outdoor event – please dress for the weather. Catering will be available while supplies last.
Community partners:
Lucky's Gourmet Food
Rhythm and Blues Cambridge
Cambridge Food Bank Mobile Market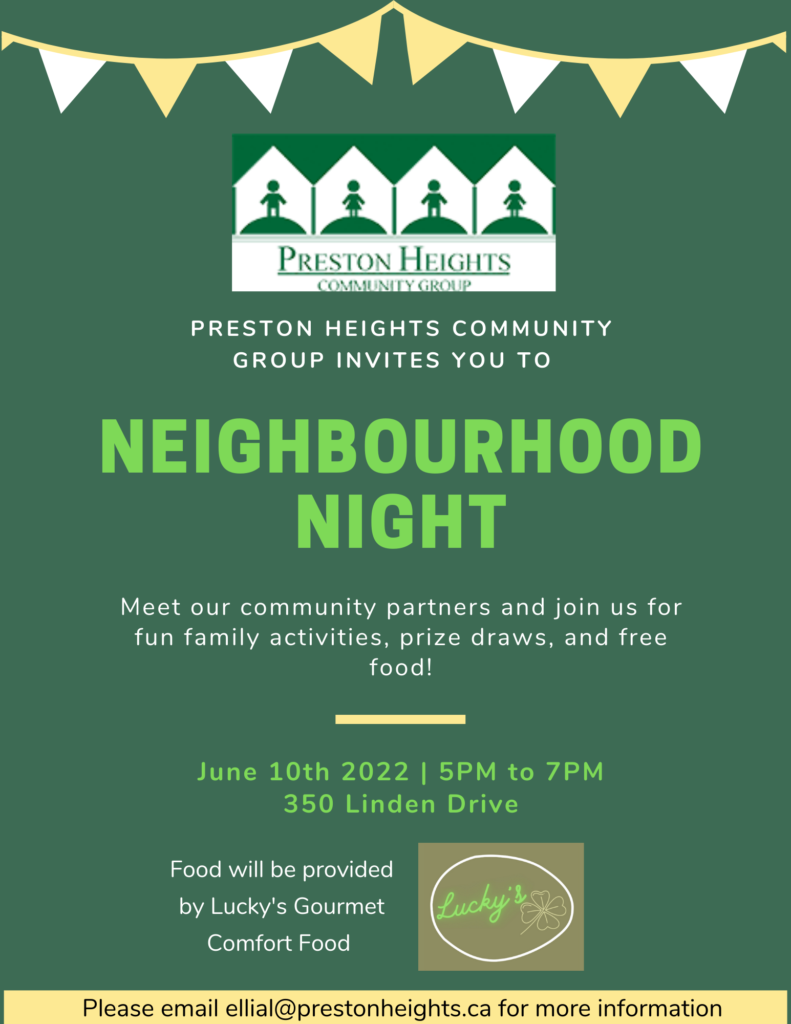 ---

If you would like to plan a project or event for your neighbourhood in Preston check out our Neighbourhood Action Grant page.
Past PHCG Events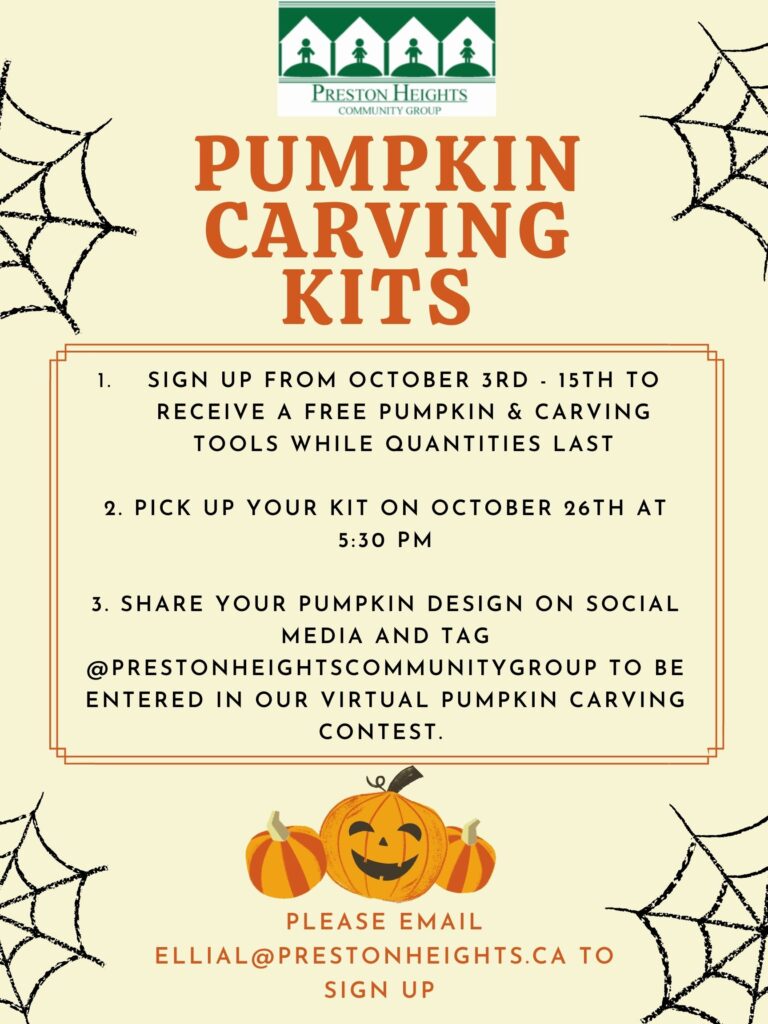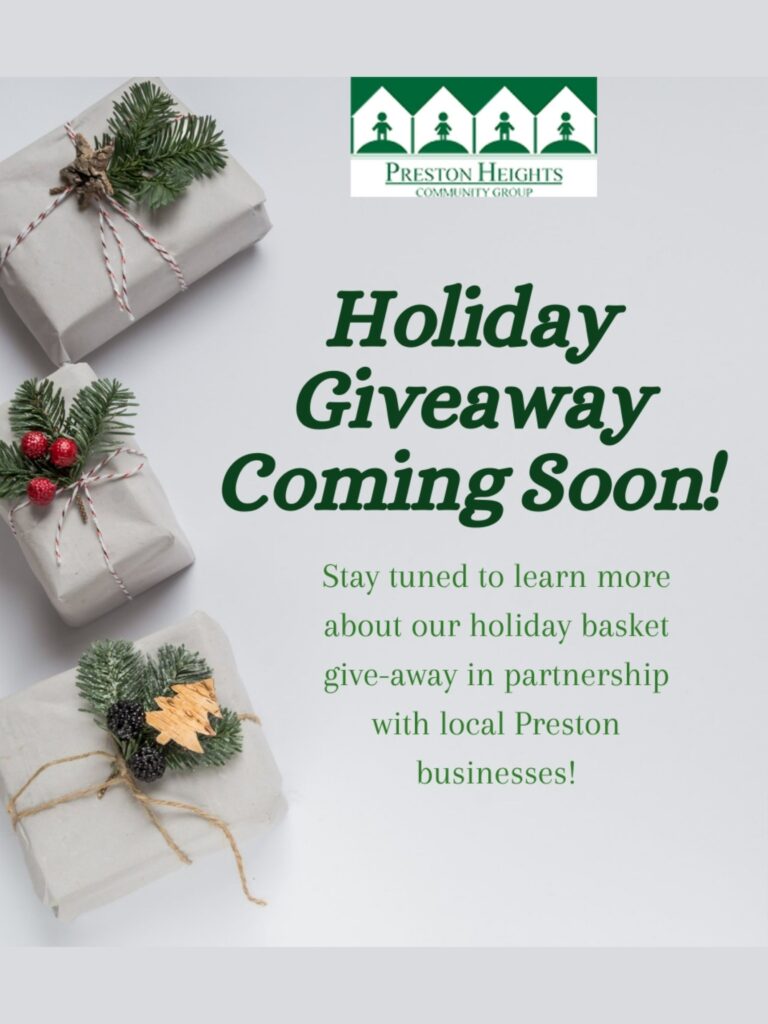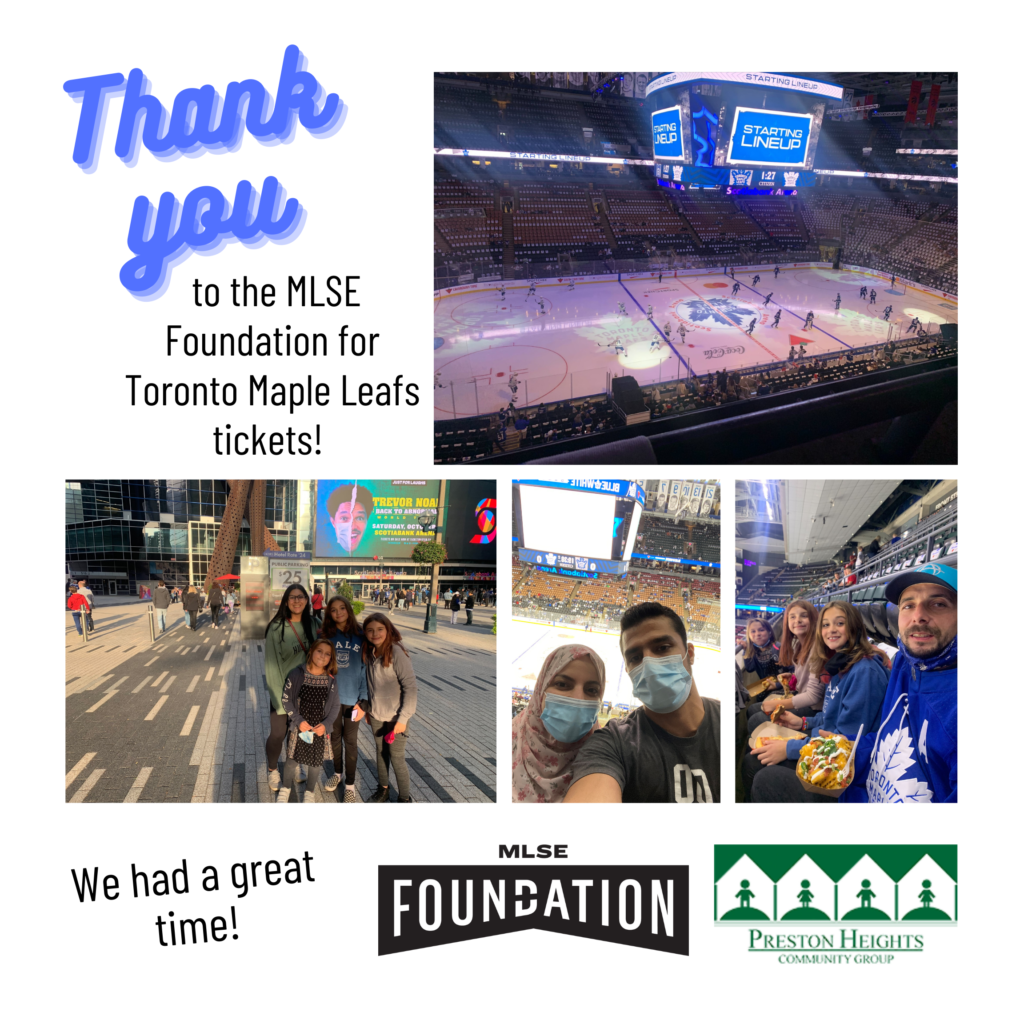 The MLSE Foundation kindly gave tickets for several families to see the Toronto Maples Leaf's Blue vs. White Exhibition game on October 1st.

Thank you for a great opportunity MLSE Foundation! We had so much fun!