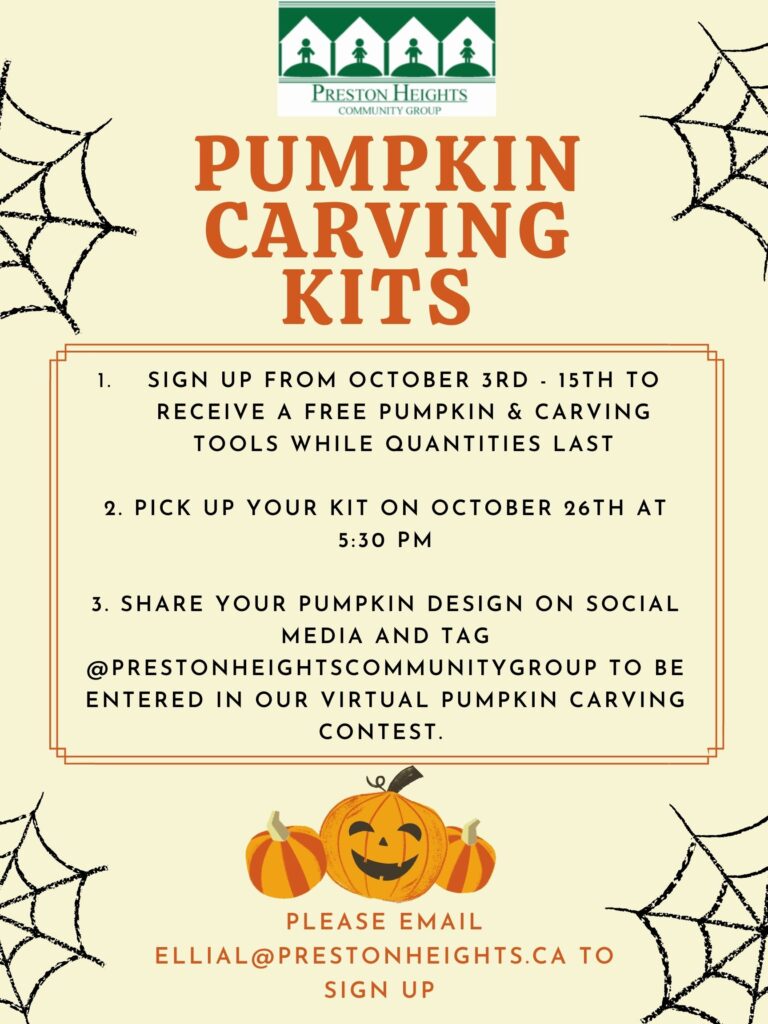 FREE Pumpkin Carving Kits and Contest

Have some family fun and enter into our virtual pumpkin carving contest! Email Ellia to sign up for a pumpkin and carving kit below: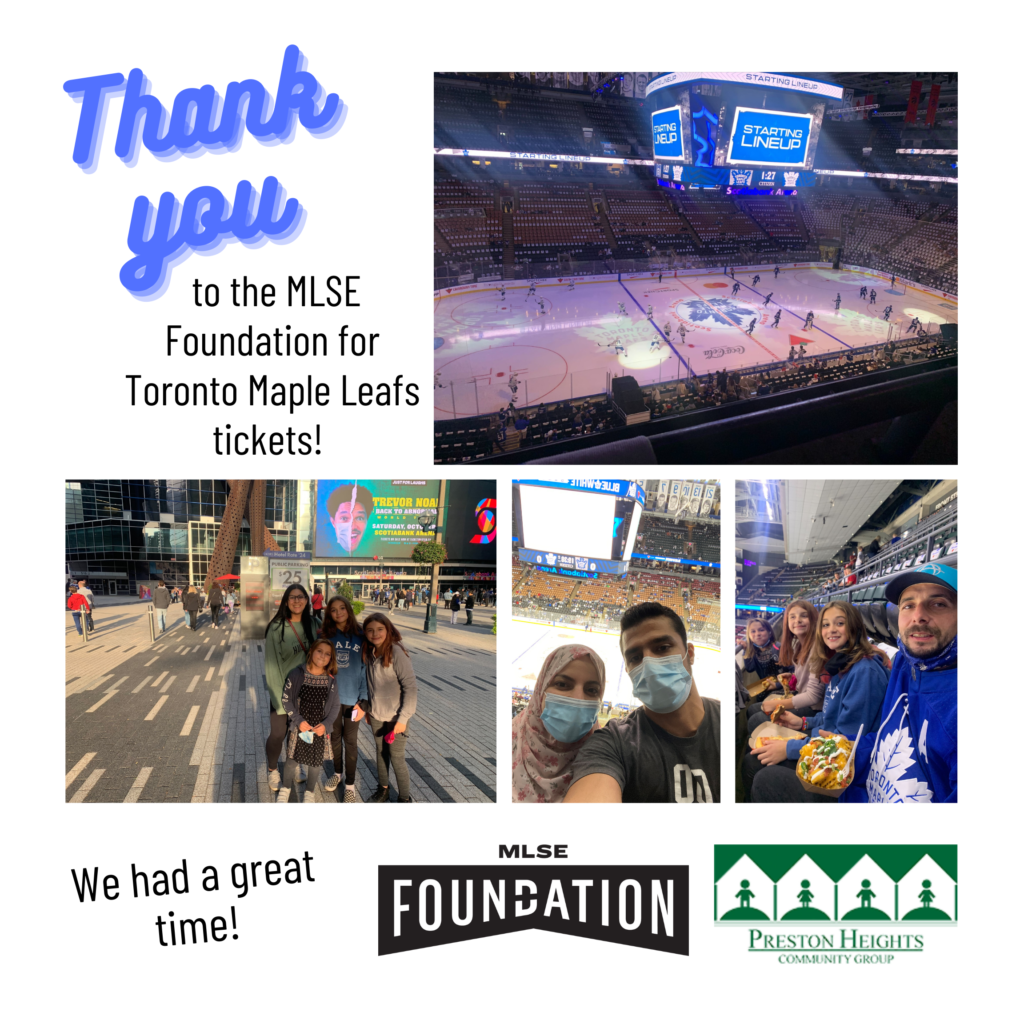 The MLSE Foundation kindly gave tickets for several families to see the Toronto Maples Leaf's Blue vs. White Exhibition game on October 1st.

Thank you for a great opportunity MLSE Foundation! We had so much fun!