Connect with us within the Preston neighbourhood! See updates below on events and activities our engagement team are running this fall.
Upcoming Events:
March 29th & April 5th Neighbourhood Action Grant Information Sessions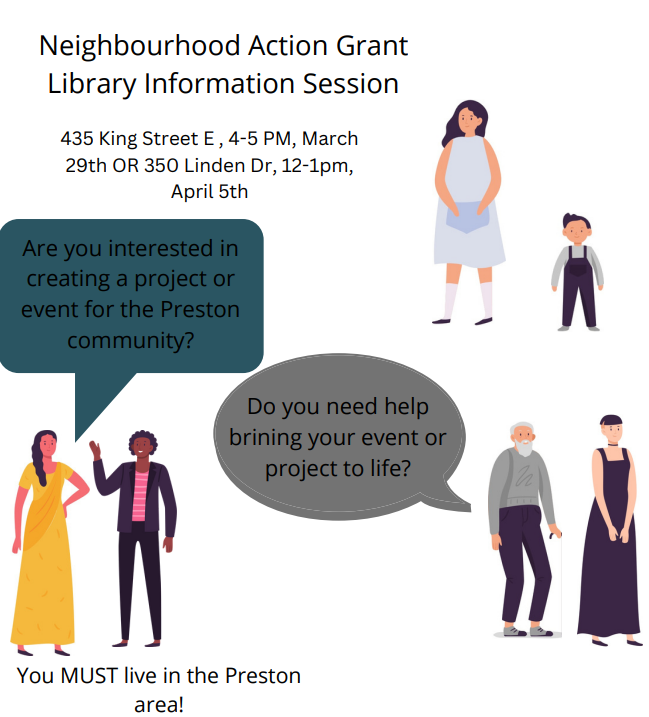 Learn more about the process of completing a Neighbourhood Action Grant!

When:
March 29th 4-5 pm at Preston Idea Exchange (435 King Street E)
April 5th 12-1pm at Preston Heights Community Group (Upstairs at 350 Linden Drive.)

For more information email us at kathleen@silverheightsneighbourhood.com
---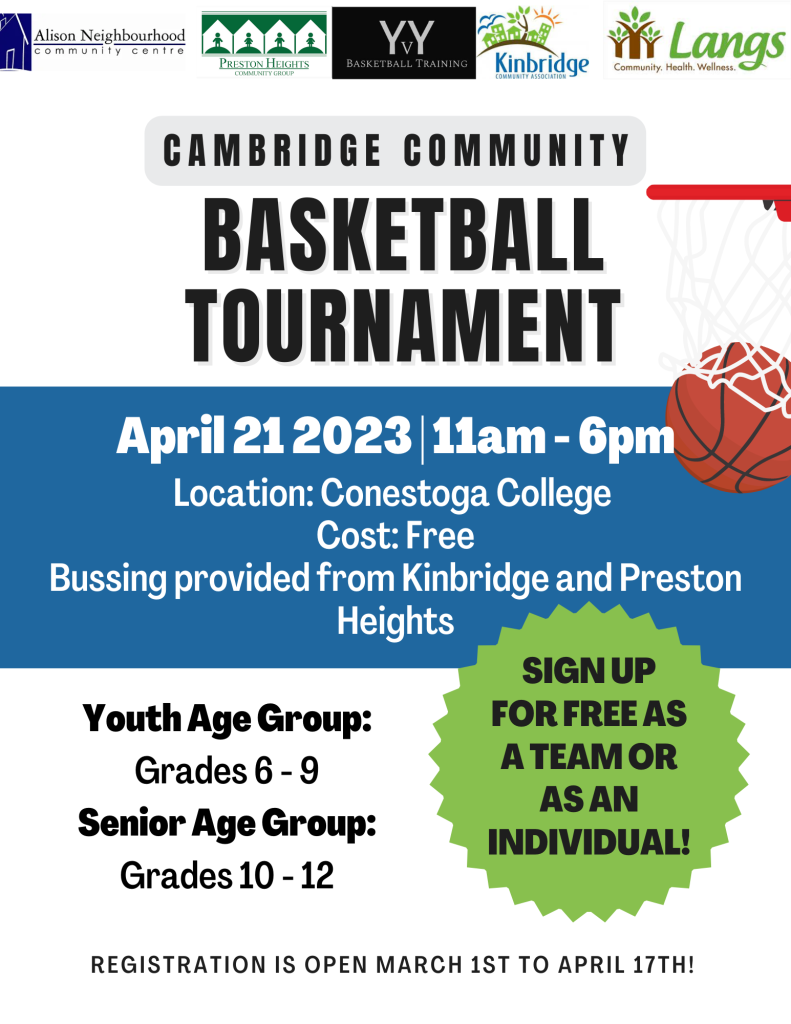 Sign up for our Cambridge Community Basketball Tournament on April 21st from 11 am to 6 pm. Sign up for free as a team or as an individual.

Registration is open March 1st to April 17th.