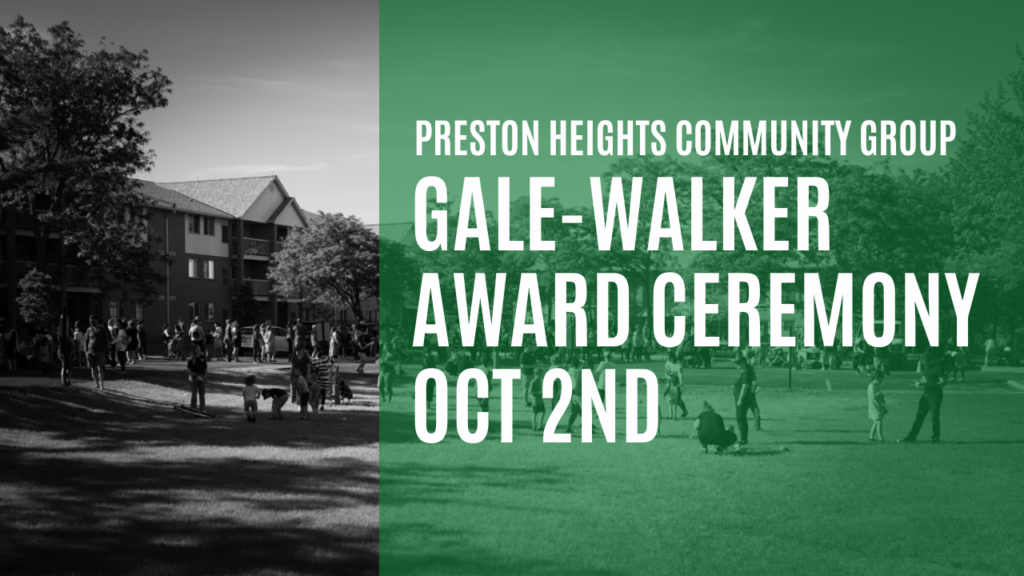 We are excited to announce the Gale-Walker Community Award for individuals demonstrating community ownership, commitment and leadership that positively impacts the Preston Heights and Preston neighbourhood.
This award honors the legacy of Preston Heights Community Group board members and long-time residents of the Preston Neighbourhood, Michelle Walker and the late George Gale.
Nominations for the Gale-Walker award are now closed. Thank you to everyone who has submitted nominations.
For more information contact us below:
The Gale-Walker awards celebrates our Preston community members taking ownership of the community and leading by example. Nominations are open to residents:
who live or volunteer within the Preston/Preston Heights Neighbourhood
of all ages
have show inspiring impact, ownership, effort and passion for the difference they hope to have on the Preston/Preston Heights Neighbourhood
Celebrate this year's nominees and award winner with us! Join us for our inaugural Gale-Walker Award Ceremony on October 2nd.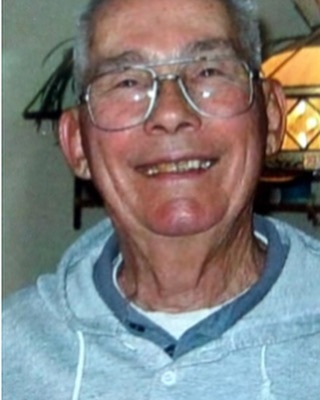 George and Michelle share a selfless and humble care for the community that they have both modeled as leaders; they want to see the absolute best for Preston neighbours.
George's presence was felt in the ways he cared for his community and actively worked to make it a proud place to be; grilling on the BBQ at community dinners, helping to fix items in the community centre building and humbly caring whenever anyone shared updates on their life with him.
Michelle continues to build an inspiring legacy of humble, selfless and perseverant support of the community. In her 10 years of involvement on the PHCG board and community leadership outside of this role, Michelle has been a calm and perseverant presence, advocating for the Preston Heights Community Group through change and for a better outcome for the community.
Learn more about George and Michelle's community impact through the videos below:
"George was so pleasant and willing to help where ever he could. He was invited in the people in the community"
Steven – PHCG Neighbor